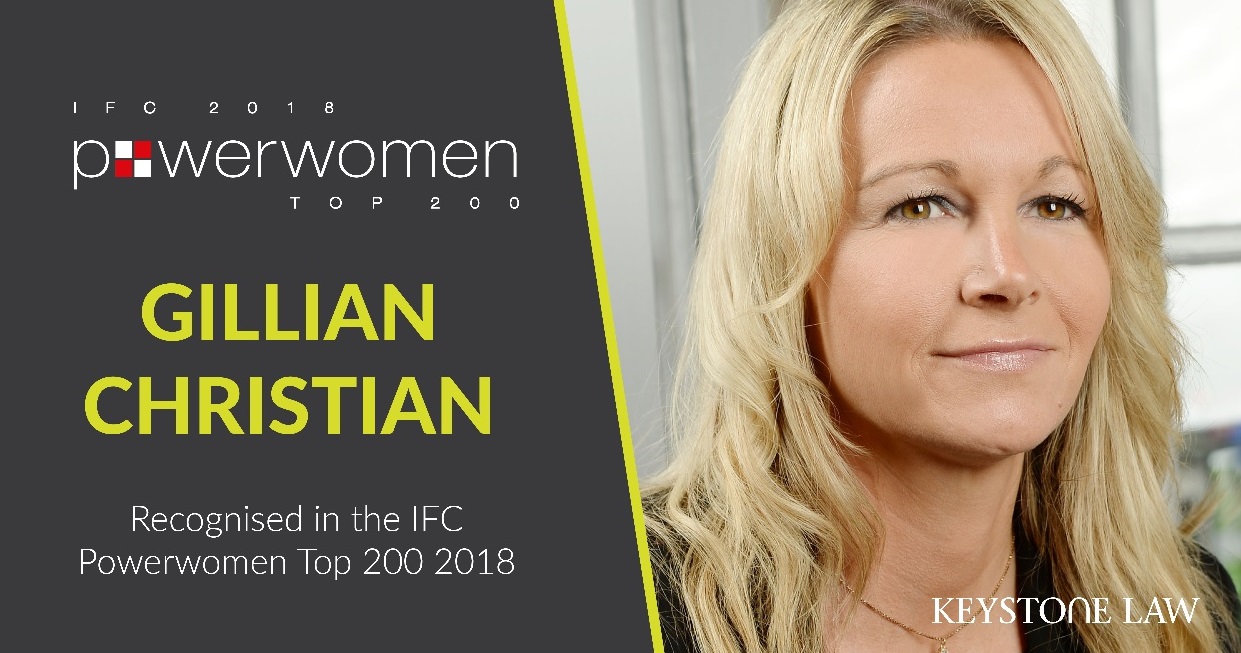 Keystone Isle of Man Director, Gillian Christian has been included in Citywealth's International Financial Centre, Powerwomen Top 200 list for 2018.
The list focuses on professionals in the global wealth industry and celebrates powerful women. It aims to identify those who are considered trailblazers in their field, helping to promote business excellence in their home jurisdiction.
With 21 reviews, Gillian currently holds the most votes on the Top 200 list, further demonstrating her excellence and first class offering. Her inclusion in the directory, comes just months after Keystone IOM was shortlisted in the Citywealth IFC Awards' Law Firm of the Year Category for a second year.
To submit a testimonial for Gillian and her work or for any further information on the Top 200 Powerwomen please click here.
Gillian Christian said:
"It is an absolute honour to have been recognised in the IFC Powerwomen Top 200 list and to feature alongside some of the best advisers the industry has to offer. It has been another busy and exciting year, for the Isle of Man team as a whole, and the acknowledgment we have received both from within and outside the jurisdiction has been phenomenal. I look forward to building on this success in 2019."