On 23 June 2016, the UK population will vote on whether or not the UK should remain a member of the EU. Whilst this topic is among the most widely-debated issues throughout history, one thing that is largely agreed upon is that any form of Brexit – as it has become known – will have a significant impact on a social, economic and political level.
If the British people vote yes to Brexit, Britain will be forever transformed. But what will it look like?
We cannot be certain of what the UK will look like, as a non-EU member, and this lack of clarity forms part of the reason why the issue has sparked so much controversy. But in this practical guide, we aim to demonstrate the potential impact Britain's exit from the EU might have on businesses. We will also provide some tips on how to start preparing for a potential break-up.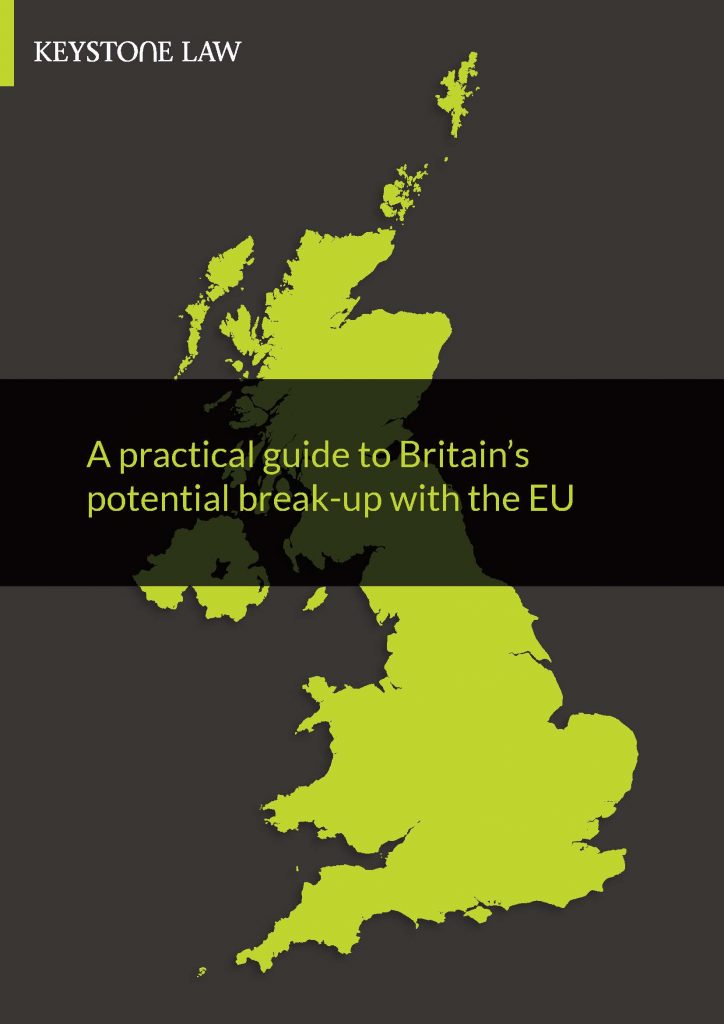 To download your copy of Keystone's guide to Brexit, please click here.
This article is for general information purposes only and does not constitute legal or professional advice. It should not be used as a substitute for legal advice relating to your particular circumstances. Please note that the law may have changed since the date of this article.