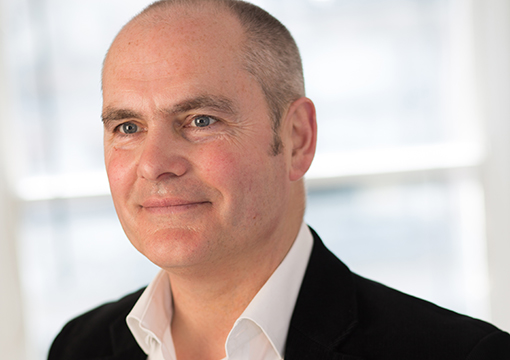 Keystone Law has announced that well-known media lawyer Jonathan Coad has joined the firm from Lewis Silkin
Jonathan acts for a range of high-profile corporations and individuals to protect their brands, reputation, privacy and confidential material. He also represents broadcasters and publishers for defamation or privacy disputes, assisting them with risk management while retaining full editorial integrity by reviewing and editing material prior to broadcast or publication.
In addition, Jonathan protects the intellectual property, including the traditional forms of copyright as well as the more esoteric forms such as television formats, for a range of media and entertainment clients including broadcasters and independent production companies.
Jonathan has conducted a number of high-profile format rights disputes. He also advises on copyright risk prior to broadcast/publication. Jonathan regularly delivers seminars at major international TV festivals on format protection and is an advisor to FRAPA.
Jonathan works closely with leading PR agencies to create effective media strategies when client reputations are under commercial threat. He undertakes PR crisis management work for corporate clients and high-profile individuals in industry, politics and the entertainment industry, employing the skills he has gained from his many years in the media industry.
In his own words, he is "most effective prior to a crisis occurring, in either preventing it taking place or greatly reducing its impact." However, where brands or reputations have suffered damage, he conducts regulatory complaints or litigation on their behalf.
A frequent contributor to the media himself, including writing articles for clients such as The Huffington Post and International Business Times, and being interviewed by clients such as Sky, Jonathan is able to bring a different dynamic to both his claimant and defendant practices with the knowledge that he has gained working for both sides.
Managing Partner and founder of Keystone Law, James Knight, said:
"Jonathan's industry standing as a specialist both in reputation management and a champion of good investigative journalism is second to none, and he is one of the world's leading experts on television format rights. Some of his notable achievements include defending AOL's Huffington Post in a widely reported defamation claim over allegations of domestic abuse and representing pop star and X Factor judge Tulisa Contostavlos in successful high-profile litigation over intimate footage posted online. It's an absolute pleasure to welcome him to the team."
Jonathan added:
"I am delighted to be joining the dynamic and exciting twenty-first-century legal phenomenon that is Keystone Law, which is able to meet the needs of clients in a way that the traditional model cannot. I am much impressed by the stellar array of colleagues that I am joining, from whom I have received the most gracious of welcomes; and very pleased that I will be able to offer my clients service with much more strength and depth than I have been able to do previously."