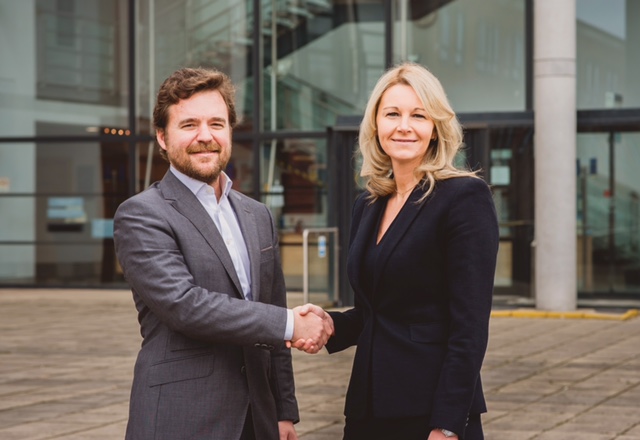 Keystone Law IOM has announced the arrival of senior litigation advocate Charles Coleman from Gough Law where he was a director.
Charles is a specialist litigation advocate with a practice that, primarily, involves acting in complex and high value financial services and company disputes. He has over 15 years' experience in dealing with a range of offshore, finance and corporate service industry related work, including lead advocacy in fraud and quasi fraud trials, trustee applications and directions, freezing injunctions and Norwich Pharmacal applications in high value cross border disputes. He also has particular expertise in advising and acting for liquidators and directors in relation to the insolvency and restructuring of Isle of Man funds, regulated entities and companies. He handles all levels of advocacy and trial work, including contested and ex parte applications and presenting matters at appeal level.
Having been described by the Legal 500 as "fantastic and level-headed" and named as a "Leading Individual" Charles is regularly instructed by a number of global firms to provide advice upon Isle of Man legal matters.
Recent work highlights include having acted as lead Isle of Man advocate on one of the largest and most complex disputes ever brought before the Isle of Man Courts, defending a £200m fraud claim arising out of an international real estate investment vehicle.
He also recently acted for the trustees of the estate of JRR Tolkien, in relation to the Isle of Man law aspects of a US$80m dispute over licensing rights to the Lord of the Rings trilogy and has advised the United States Securities and Exchange Commission in complex trust proceedings arising out of the well known SEC v Wyly case, with damages in excess of $400m.
The Keystone Law Isle of Man team now comprises ten senior lawyers and legal professionals with plans for further growth in place, throughout the remainder of 2017.
Director, Gillian Christian commented:
"We are delighted to welcome another leading advocate to our growing Isle of Man team. Charles is extremely well known and regarded both locally and in the international legal market. We have seen a particular demand for excellent, practical legal advice and expertise in the fields of dispute resolution, restructuring and insolvency and Charles will help us to continue to develop our offering to clients in these areas."
Charles added:
"I am delighted to be joining such a dynamic and forward looking firm with exciting plans for the future. The quality of the lawyers and the work at Keystone are first class and I look forward to serving clients with the same high standards that Keystone are known for."