Following it's coronation as Legal Week's Best Legal Adviser in the 2017 Report, Keystone Law is a finalist for three awards at the prestigious Legal Week Innovation Awards.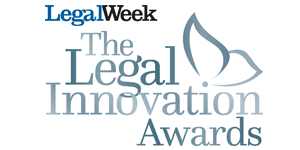 The Legal Week Innovation Awards celebrate creative excellence in the legal profession and recognise those who blaze a trail to the future of outstanding service in the industry. Legal Week and their team of judges seek those who lead the pack and achieve precedent-setting projects and initiatives, in other words: game changers.
As a firm with an affinity for game changing, Keystone Law is delighted to be shortlisted in three categories:
Marketing Innovation: for their latest romantic gesture in recruitment innovation
Business Development Innovation: for their international growth strategy
PR & Communications Innovation: for their unique industry research and reports
Kristina Oliver, Marketing and Business Development Director at Keystone Law, said:
"As a firm we are consistently pursuing a forward-thinking and innovative approach to legal marketing in an industry where the status quo often causes firms to play it safe. I am delighted and incredibly proud of the work the team has done and thrilled to see it recognised at the Innovation Awards."
The winners and their achievements will be revealed on 26th May.
Full details of those shortlisted alongside Keystone and other categories can be viewed here.