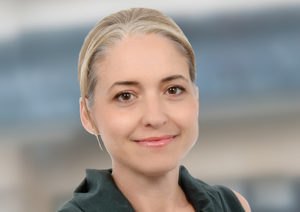 Keystone Law has welcomed HFW's former partner and head of ship finance in Greece, Kal Karaiskaki, to the firm. She joins Keystone's Marine & Shipping team as a partner.
Qualified in both English and Greek law, Kal advises on a range of corporate transactions and is highly experienced in assisting with international contracts. She advises on the sale and purchase of ships, joint ventures, corporate governance, investment funds, share acquisitions, financings, and corporate structures as well as LNG and oil and gas upstream-related agreements.
Kal's appointment will expand Keystone's Marine & Shipping team to 18 partner-level lawyers. The team of specialists offer a full package of marine, shipping and superyacht services, including advising on contentious and non-contentious matters.
James Knight, Founder and CEO of Keystone Law, said:
"Our Marine & Shipping team continues to grow in strength with lawyers working in the key shipping locations throughout the world. Kal is another example of the highly experienced lawyer we are recruiting to provide technical expertise to our clients as well as bolstering our market-leading offering to the sector. I am delighted to welcome her to the firm."
Kal Karaiskaki added:
"Keystone has an excellent reputation in the commercial shipping market with renowned lawyers on the team. The firm's use of technology and modern working practices is ideally suited to my clients and the developing needs of the sector. I'm looking forward to growing my practice at the firm."