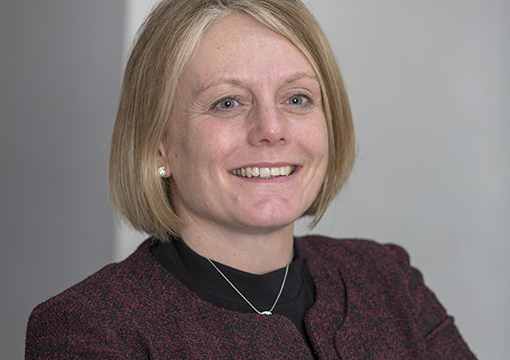 Sally's practice includes a broad variety of IoM corporate and structured finance work with a particular emphasis on UK commercial real estate (CRE). Her client base comprises special opportunity funds and high-net-worth individuals investing in London and the South East, as well as regional assets across a range of asset classes. Sally is also skilled in dealing with key areas of CRE-related work, from the establishment of IoM vehicles (including companies, limited partnerships, and funds), associated acquisitions and related financing, through to the disposal of the relevant corporate vehicles or underlying assets.
While Sally routinely advises investors and works closely with their lead UK tax and legal advisors, together with their local fiduciary services providers, she also regularly acts for lenders providing investment and development financing to CRE structures established in the IoM.
Sally qualified in 2003 and will work alongside the firm's existing and highly regarded CRE team to drive growth and meet increasing client demand.
Meanwhile the firm welcomes applications to join its burgeoning practice.
Geoff Kermeen, managing director of Keystone Law IoM, commented:
"We are so pleased to welcome Sally into the Keystone team. A number of us have worked closely with Sally over the years and know her excellent reputation within the CRE sector is thoroughly deserved. Aside from impressive CRE expertise, Sally is an excellent corporate lawyer whose good judgment and considerable experience will be a fantastic asset for our clients."
Sally added:
"'I'm delighted to be joining Keystone Law IoM. The firm has a great energy to it and an impressive client base that the CRE team have built up over the last ten years. It's also been interesting meeting Keystone's UK lawyers who are keen to develop opportunities for their clients in the Isle of Man. As a jurisdiction, we are really well resourced and compare very favourably against our competitors. The Island (and Keystone) has plenty of potential and I'm really looking forward to making the most of that for both Keystone and our clients.
In recognition of Sally's status as a leading property finance lawyer, she will join Keystone Law's six person team attending MIPIM 2017, which is an annual international commercial property conference held in Cannes and that attracts the world's leading property investors and property developers and their advisors. Details of MIPIM 2017 can be found at www.mipim.com