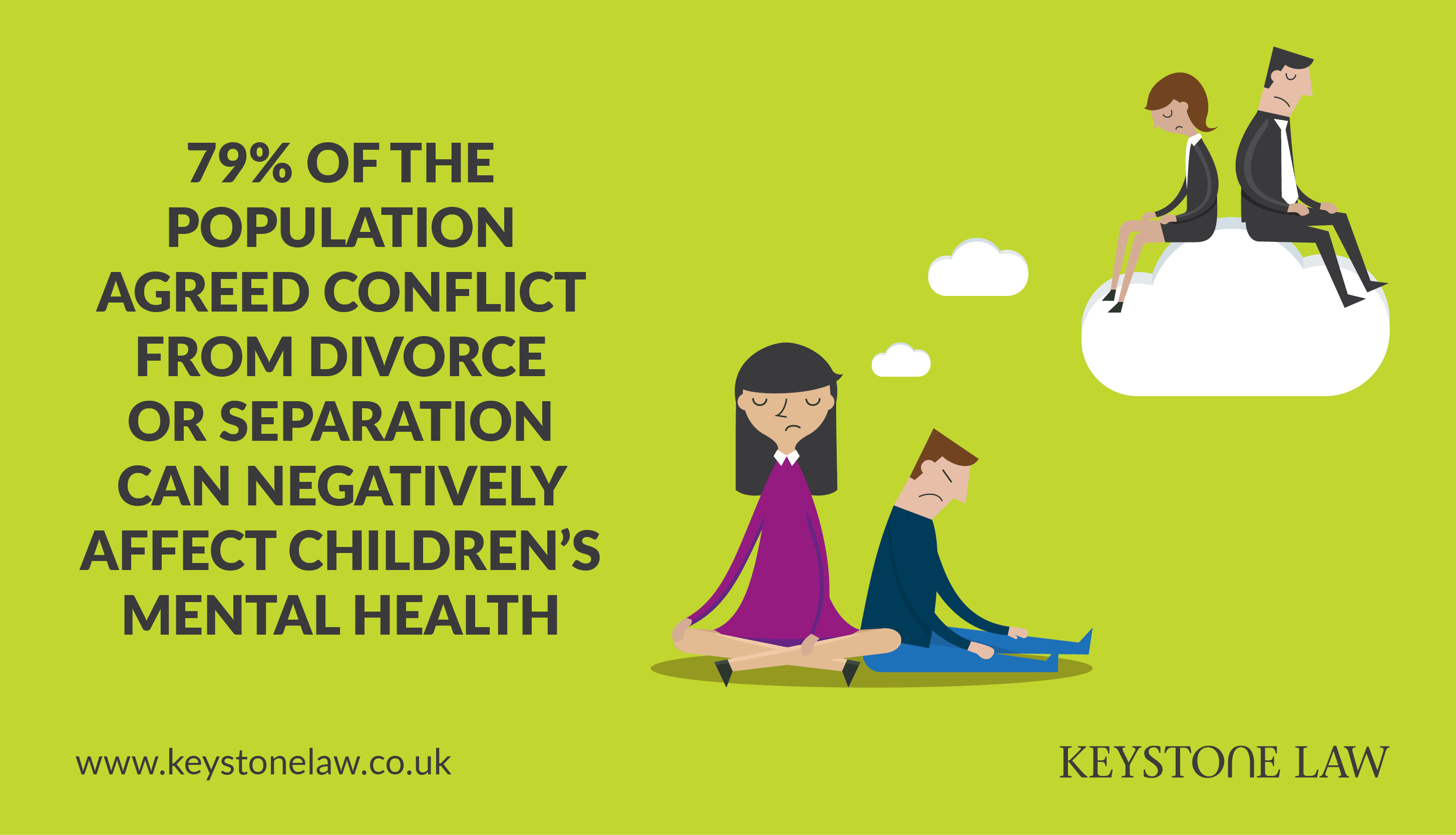 Harsh words during separation are inevitable. Perhaps even raised voices and the occasional slammed door. But with 79% of the population agreeing that conflict arising from divorce or separation impacts negatively on children's mental health everyone is asked to:
stop the conversation from deteriorating;
breathe and take time out; and
think whether this behaviour helps the children
This week marks Resolution's Good Divorce Week, an event which is used to remind separating or divorcing parents of the reasons they should try to seek a "good divorce".
Family lawyer Zoë Bloom asks how fault based divorce can co exist with future co parenting:
"It is exasperating that we are still having to prove why a marriage has broken down. During separation, people may agree they want to divorce but remain exceedingly cross with each other. Caught at a bad moment they will say the most horrendous things about the other person. The current law encourages those things to be documented.
This week alone I am dealing with two cases where the party on the other side (in both cases represented by members of Resolution) has filed a petition without seeking agreement in advance (the recommended Resolution procedure). The content of each petition is inflammatory and unnecessarily hurtful to my client. In both cases, the parties agree they need to divorce, but not the reasons why. It is just so sad and so unnecessary.
The problem is getting worse and not better.
The recently launched online divorce facility can only be used if you are not represented by a solicitor. This means that while the process is faster, it can be misused by individuals who only instruct solicitors to deal with the financial or children aspects of their divorce and not the divorce itself. That way, the online petition will be submitted without reference to the other party and in most antagonistic terms and the advising solicitor is free from being bound by Resolution protocol."
For parents seeking a good divorce for the sake of their children, it is important to choose a family lawyer who can discuss all the possible options available to reach a mutual agreement.
This article is for general information purposes only and does not constitute legal or professional advice. It should not be used as a substitute for legal advice relating to your particular circumstances. Please note that the law may have changed since the date of this article.