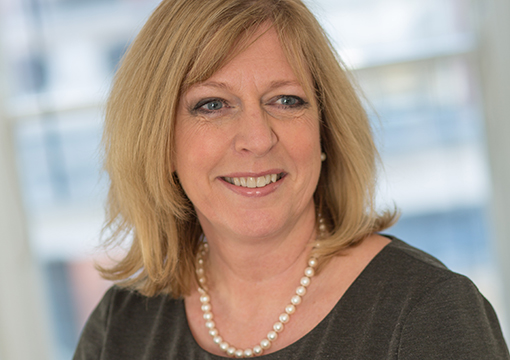 Keystone Law has appointed ex-Senior Prosecutor for the Serious Fraud Office (SFO)Claire Shaw. Claire, who arrives from a specialist in-house role at GE Global Investigations and also headed up Pinsent Mason's Anti-Bribery and Corruption team, will work across corporate, fraud and financial crime and litigation.
Claire has almost three decades of experience in advising on all aspects of white-collar crime. This includes responding to and defending SFO cases and other Government and regulatory investigations, the review of and/or implementation of anti-bribery policies and practice, corporate internal fraud and corruption investigations, and providing advice on directors' liability under the criminal law.
She has an in-depth knowledge of complex international cases, instigated against corporates and individuals by the SFO and other UK and European Government agencies, as well as the US Department of Justice (DOJ). She has advised both corporate and individual clients extensively, from dawn raids and police station attendance, through to negotiated settlement or trial and appeal.
Claire has also handled cases involving various multilateral development banks, such as the World Bank, and is familiar with the sanctions proceedings conducted by those bodies. As a result, Claire has all-encompassing expertise in corporate strategy, particularly in cross-border situations and managing teams of investigators and large quantities of forensic evidence, as well as negotiating case resolution.
In addition, she provides Boards with advice on business continuity and corporate governance, not only in the context of companies being targeted by a judicial authority but also on a pre-emptive and preventative basis. She has also run large, urgent and extensive internal investigations on behalf of corporate clients.
Keystone's Managing Director and founder commented:
"Claire's experience with the SFO, as well as her experience of working in-house, makes her an excellent fit for Keystone Law. The UK jurisdiction is becoming increasingly pivotal to multi-jurisdictional bribery and corruption investigations and Claire's unique combination of expertise means that she is able to approach such work from every possible angle. We look forward to working with her."
Claire added:
"I'm beyond delighted to be working at such a collegiate and dynamic firm as Keystone. It seems I have found the perfect fit, at a firm which enables me to leverage my experience and expertise and provides clients with advice from experienced specialist lawyers at excellent value-for-money rates. It's a win/win!"