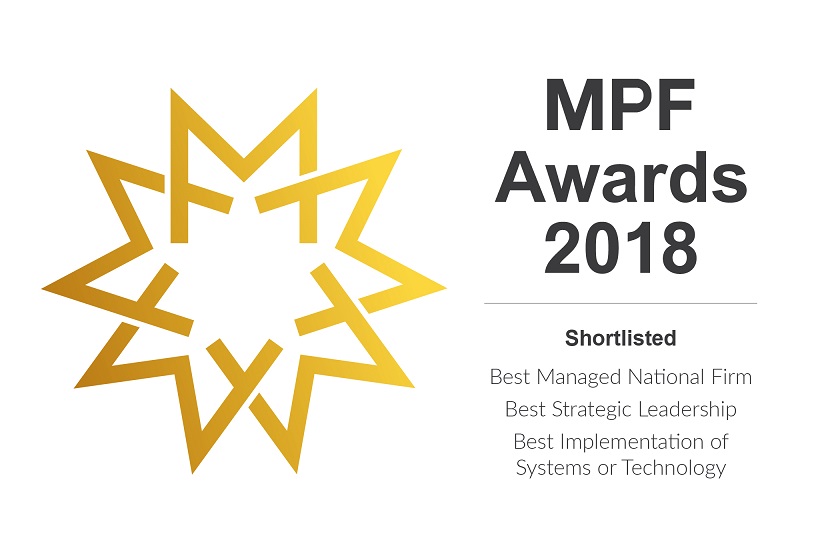 Following on from news of Keystone Law's recent flotation, the firm has been nominated for three prestigious awards at the UK Managing Partners' Forum (MPF) Awards for Management Excellence 2018.
The MPF Awards recognise excellence and best practice across the professional services sector, including the legal, accountancy and commercial property professions. This year, Keystone has achieved a shortlist place in the categories of Best Managed National Firm, Best Strategic Leadership and Best Use of Systems and Technology.
On 27th November 2017 Keystone Law became the third UK law firm to float on the stock exchange. The move came following months of careful planning and in the wake of a number of strategic management hires in recent years.
James Knight, managing partner of Keystone Law commented:
"2017 was Keystone's most successful year to date and marked, not only, a turning point in the firm's progression but in the shift we have seen towards alternative models for the provision of legal services. We are absolutely delighted to have been nominated for three of these prestigious awards and hope to continue this success long into 2018."
The Awards ceremony takes place at the London Marriott, Grosvenor Square, Wednesday 7 March 2018.