We provide comprehensive expatriate tax and legal services for executives relocating from the US to the UK and US employers posting individuals to the UK for a temporary period. Having a planned and coordinated approach is essential to a cost-effective and compliant relocation.
Tax advice for employers
For US employers seconding employees to the UK, obtaining advice early on can help avoid unnecessary cost and can enable businesses to remain compliant in the US and the UK. We can also assist UK-based employers that are expecting secondees from the US with advice on UK PAYE, NIC and payroll compliance.
Tax advice for individuals relocating to the UK for work
For individuals relocating from the US to work in the UK, cross-border income tax and social security can be complex, particularly regarding the mitigation of double taxation, claiming the relevant tax reliefs, managing tax return compliance and other complex matters such as the cross-border taxation of share incentive income, pension contributions and US trusts. In addition to straightforward and practical upfront planning, we can assist those relocating from the US with a co-ordinated US and UK tax compliance service, including managing the preparation of US and UK tax returns.
Legal services
Alongside tax support, our team can provide legal assistance to employers and executives relocating from the US. This includes advice and assistance on immigration and visas and advice on UK employment law. Having the capability to provide both tax and legal services means we can provide a joined-up service across all areas via one point of contact.
To arrange an introductory call at no cost to you, please contact Lee McIntyre-Hamilton using the details below.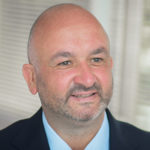 Lee McIntyre-Hamilton
Partner
t: 020 3319 3700
e: lee.mcintyre-hamilton@keystonelaw.co.uk