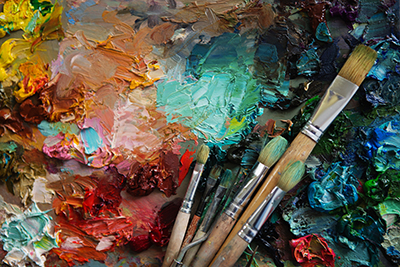 There is much to preoccupy us all at this time. For some, a source of solace might be art, if only through books or virtually for now; many museums and galleries are providing online tours and explanations of their collections. For those in a position to own works of art themselves, now is the time to contemplate them, and just possibly, some of the issues specific to art. A recent case highlighted one of the foremost of these, namely what happens if a work of art turns out to be a fake? While this will certainly not be at the forefront of concerns at the moment, a discussion of this question from a legal perspective, with an insight into the incredible stories of some of the most well-known forgers, might offer a brief distraction.
Seller beware?
Most people are familiar with the concept of "buyer beware". However, when it comes to the authenticity of a work of art, sellers should also be aware that even if at the time of the sale experts have deemed a work to be an original creation by a particular artist, the seller may be obliged to repay the purchase price if it subsequently turns out that the work is not genuine, or it is proven reasonable to think it is not.
Based on recent case law, it is unlikely to be enough for a seller to assert that any experts who looked at the art work in question should, given their expertise, have spotted that it was a fake, thus absolving the seller of any obligation to repay funds they have received.
It goes without saying that the best forgers are so skilled that they fool even those with the most knowledge in the field. For instance, experts at museums, auction houses and beyond were all taken in by the incredibly diverse range of forgeries made by Shaun Greenhalgh from his garden shed in Bolton using basic tools and materials: he produced everything from supposedly ancient artefacts, Renaissance drawings (he claims one drawing thought to be by Leonardo da Vinci is really Sally from the Co-op supermarket in Bolton), and Impressionist, post-Impressionist and 20th-century British works in a variety of media, complete with fake provenances.
Perhaps the most notorious forger is Han van Meegeren (the subject of a recent BBC Four documentary) who only escaped a charge of collaboration in relation to a painting he had sold to Hermann Goering, by admitting that the painting was in fact a counterfeit made by his own hand, and not a priceless work by the Dutch Old Master Johannes Vermeer as everyone had thought.
Han van Meegeren was both forger and seller but of course that will not always be the case: very often the seller is as duped as anyone else. Nevertheless, a revelation that a work is fake will still potentially have a financial impact on them, as well as the buyer. This was emphasised by the recent judgment in Sotheby's v Mark Weiss Ltd, Fairlight Art Ventures Ltd and Mark Weiss [2019] EWHC 3416.
A case in point
In June 2011, Sotheby's sold a painting, Portrait of a Gentleman, described as by Frans Hals, and which was signed with the monogram "FH" in the lower right corner. This was a sale by private treaty on behalf of Mark Weiss Ltd as agent for Fairlight Art Ventures Ltd. According to the terms of the seller's agreement, an "Authenticity Guarantee" was provided whereby Sotheby's guaranteed to the buyer that the painting was not counterfeit (defined as "an imitation intended to deceive"). It was expressly stated that "in the event Sotheby's determines that [the Painting] is "counterfeit", you [the seller] agree to a recission of the sale and will return to the buyer the purchase price received by you for [the Painting]". This was conditional upon the buyer providing written evidence raising doubts as to authenticity within 5 years of the sale and being able to return the painting in the same condition with good title.
In the wake of authenticity concerns raised by an investigation by French authorities into supposed Old Master paintings being sold by a Mr Giuliano Ruffini, who was also the source of Portrait of a Gentleman, the painting was brought back to Sotheby's and sent for scientific analysis. The analysis revealed particles of phthalocyanine blue embedded in the layers of the painting. Since this pigment was not available until well after the death of the supposed artist, Frans Hals, its existence in a painting thought to be painted by him was clearly inconsistent and led Sotheby's to determine that the painting was in fact a counterfeit. Accordingly, Sotheby's refunded the buyer the purchase price of over US$ 11 million. The case arose because the seller did not then repay to Sotheby's the proceeds it had received from the sale.
Sotheby's having separately settled with Mark Weiss, Fairlight argued at trial, among other things, that Sotheby's had acted "unreasonably, irrationally, arbitrarily, capriciously and without good faith" in making the determination that Portrait of a Gentleman was a counterfeit. In his judgment, Mr Justice Knowles rejected this and other arguments as to why in these circumstances Fairlight should not have to pay back its share of the proceeds received, concluding that Fairlight was indeed liable to refund this amount and that an order for specific performance of this obligation was appropriate.
Notably, Mr Justice Knowles declined to give his own opinion about the painting in question, stating that "this judgement does not determine whether the Painting is by Frans Hals", notwithstanding the fact that an expert appointed by the French court for the French investigation had also concluded it was a counterfeit, as had Ashok Roy, formerly of the National Gallery in London. The judge's reticence on this point did not, however, prevent him from deciding that Sotheby's was within its rights in the context of this particular contractual framework to determine that the painting was a counterfeit and accordingly to refund the buyer, and that it was "reasonable and rational" for Sotheby's to reach this view when it did.
Judge as expert?
Not all judges have held back from giving an opinion on the authenticity of paintings. In Avrora Fine Arts Investment Ltd v Christie's [2012] EWHC 2198 (Ch), a claim brought by the buyer of a painting sold at auction as "Odalisque" by the Russian artist Kustodiev, Mr Justice Newey concluded, primarily on the basis of the connoisseurship evidence (as opposed to the scientific analysis), that "Odalisque" was not painted by Kustodiev; the judge in this case considered that his task was to determine authenticity on the balance of probabilities. Avrora was therefore successful in its claim under Christie's auction warranty according to which "Christie's warrants for a period of five years from the date of the sale that any property described in headings printed in UPPER CASE TYPE … in this catalogue … which is stated without qualification to be the work of a named author or authorship, is authentic and not a forgery." The judge found that Avrora was entitled to cancel its purchase of the painting and recover what it had paid without having to establish any fault on Christie's part (Christie's was not in any event found to be negligent).
In light of such cases, sellers should understand that they may not be able to keep the proceeds from the sale of what turns out to be a fake, even if they had no knowledge at the time of the sale that it was a fake and sought and relied on experts' opinions about its authenticity. The seller's obligations will of course depend on the specific terms of the sale, and the warranties or guarantees given, whether that is by auction and thus governed by the Conditions of Business of an auction house or by private sale, as in the Sotheby's case.
If you would like to discuss any issues raised in this article, please contact art law specialist Lisette Aguilar.
This article is for general information purposes only and does not constitute legal or professional advice. It should not be used as a substitute for legal advice relating to your particular circumstances. Please note that the law may have changed since the date of this article.