Barry is a private client lawyer with over 30 years' experience. His practice focuses on advising high net worth individuals and their families how best to arrange their affairs to best protect and organise them for future generations. This often involves advice on tax planning, wills and trusts (including their planning, creation, administration and winding-up). Barry also deals with the administration of substantial estates, often with an international element.
Throughout his career Barry has acted for a wide range of clients including authors, farmers, entrepreneurs, actors, historians, musicians, fashion designers, magazine editors and theatre producers and in relation to a number of landed estates.
Barry is a registered Trust and Estate Practitioner being a member of the Society of Trust & Estate Practitioners (STEP). He has written articles for respected legal journals (including Private Client Business) and the national press.
Will drafting both for UK and non-UK-domiciled individuals
Estate administration (UK and international)
Inheritance tax and lifetime estate planning (including asset protection and use of pension nominations and life assurance policy trusts)
Trust creation, administration and winding up
Mental incapacity (including advice on enduring/lasting powers of attorney)
Preparing wills for both UK and non-UK resident/domiciled individuals involving private international law analysis and liaising with lawyers from different jurisdictions to ensure the wills are in correct form, validly executed and contain gifts that can be given effect.
Drafting wills dealing with intellectual/agricultural/business property (including a working port) and art collections.
Advising on tax planning aspects and use of trust arrangements in wills and preparing supplemental letters of wishes.
Drafting wills taking into account potential claims for reasonable financial provision under the Inheritance (Provision for Family and Dependants) Act 1975.
Preparing wills for cohabiting couples including those in same sex relationships.
Drafting letters of wishes to be read supplemental to Wills.
Administering multi-jurisdictional estates, (including those comprising assets in America, The Bahamas, Belgium, Canada, Argentina, Germany, Australia, South Africa, Monaco, Kenya, Italy, France, Spain, Channel Islands, Republic of Ireland, Portugal and The Netherlands, and including preparing applications to reseal foreign grant of representation in England & Wales.
Advised in relation to estates including intellectual/agricultural/business property (including a toll bridge).
Advised in relation to an estate that included a valuable art collection and the acceptance of an item with scientific and historical significance in lieu of the payment of inheritance tax.
Advising on the inheritance and capital gains tax implications of lifetime gifting.
Dealing with the tax issues involved in estate and trust administration and liaising with foreign lawyers in relation to multi-jurisdictional matters.
Drafting trust deeds, letters of wishes, deeds of appointment and retirement of trustees and protectors, and deeds of appointment and indemnity on final distribution of trust funds; organised transfer of trust property including UK real property to beneficiaries and drafted Land Registry documents.
Advising trustees on their powers and duties and beneficiaries in connection with their entitlement.
Drafting enduring and lasting powers of attorney and registering them with the Office of the Public Guardian.
Drafting supplemental letters of wishes.
Liaising with the Office of the Public Guardian on the wording to record suitable preferences and instructions for attorneys.
Advising attorneys on their powers and duties.
Please note: The experience list above may include examples of work completed prior to joining Keystone Law.
Recognised in Chambers High Net Worth 2021-2023 for Private Wealth Law
"Barry is very thorough and responsive, with a good understanding of the issues." Chambers High Net Worth 2023 
"Barry is a superb lawyer who remains at the top of his game deep into a long and distinguished career." Chambers High Net Worth 2023 
"Barry is a superb lawyer. He has a lot of experience and really gets to grips with what the client is looking for. He is very empathetic and is very good at translating that into technical legal advice." Chambers High Net Worth 2023 
Recognised in The Legal 500 2023 for Personal Tax, Trusts and Probate
"Barry Adamson is very thorough and responsive. He always goes the extra mile for his clients." The Legal 500 2023
"Very flexible and good at collaboration. He has a wide range of expertise – UK tax and probate and international tax that enables him to provide a holistic service. Barry Adamson – meticulous in the field of probate." The Legal 500 2023
"I mainly work with Barry Adamson, a private client specialist, whom I have known for many years. Not only is he very technical and knows his subject backwards, he is also one of the nicest people you could hope to meet and clients love him." The Legal 500 2023
"Barry Adamson is reliable, great expertise and able to provide accurate thorough advice promptly. He also provides efficient advice that is to the point as opposed to vague. " The Legal 500 2023
"Barry Adamson is renowned in particular in this cross-border probate area. Mr Adamson has spent most of his working life at this subject because he loves it! Mr Adamson is extremely diligent and has professional experience which is both wide and deep internationally, which is essential for this kind of work." The Legal 500 2023
"I worked with Barry Adamson who brings many years of experience and excellent legal technical expertise to bear on difficult problems and goes the extra mile to resolve problems for his clients." The Legal 500 2023
Recognised in "Firms to Watch" by The Legal 500 2022 for Personal Tax, Trusts and Probate
"Barry is hugely experienced. The combination of considerable technical knowledge with charm and commercial sense makes him a serious operator." Chambers High Net Worth 2022
"Technically extremely strong and incredibly hard-working." Chambers High Net Worth 2022
Barry Adamson of Keystone Law is "my go-to guy on all private client matters." Chambers High Net Worth 2021
"He is very charming, very conscientious and extremely hard-working." Chambers High Net Worth 2021
"Absolutely outstanding – he brings a huge amount of clarity and insight to matters, he picks things up quickly and is very responsive. He is very solution-driven." Chambers High Net Worth 2021
Recognised in Spear's 500 2020, 2021 and 2022 as a Recommended Tax and Trust Lawyer
Recommended in The Legal 500 2019 for Personal Tax, Trusts and Probate
Included in the Citywealth Leading Lawyers' List
Member of the Society for Trust and Estates Practitioners (STEP)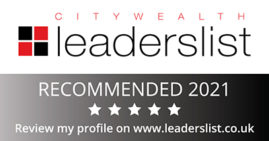 Barry qualified as a solicitor in 1989. Prior to joining Keystone Law in 2019, he worked at the following firms:
Moore Blatch
Berkeley Law
Maclay Murray & Spens
Shoosmiths