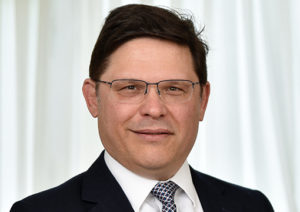 Keystone Law has today announced the appointment of investment funds lawyer Winston Penhall as a partner from Reed Smith.
Winston is a widely respected investment funds and asset management practitioner who brings his wealth of experience to the firm. He has considerable expertise in alternative investment funds and advises investment managers, investors and service providers on investment management law and regulation.
Institutional investors and pension funds also turn to Winston for advice in connection with their fund allocations, co-investments, fund-of-one structures and bespoke arrangements. He advises both institutional investors and investment managers on non-structured discretionary investment management and structured managed account investments across asset classes.
Winston's broad client base includes UK investment managers, US investment advisors, UK pension schemes, US State Plans and investment banks.
Prior to joining Keystone Law, Winston co-led the London Investment Funds practice at Reed Smith and previously founded the Funds Law team at KPMG.
"Winston is great example of the high-calibre lawyers we continue to attract from some of the UK's largest law firms," said James Knight, Founder and CEO of Keystone Law. "His impressive experience and insight in the investment funds market will complement and grow our existing expertise in this area. We are thrilled to welcome him to the firm."
Winston Penhall added:
"Keystone Law has become a considerable force in the legal sector and has developed an impressive reputation, which appeals to both me and my practice. The strength of the firm's full-service offering and the freedom its innovative model provides will enable me to deliver an exceptional level of service for my clients. I look forward to working with other highly experienced lawyers in the Investment Funds & Management team as well as in the wider firm."