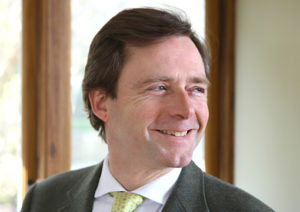 Keystone Law has welcomed the leading international aviation lawyer James Healy-Pratt to the firm as a partner from Stewarts Law.
James' impressive career has spanned 30 years and he is recognised as one of the most experienced aviation lawyers for resolving high-profile aviation accidents worldwide, especially airline, helicopter and business jet accidents as well as catastrophic / burns-related and high-net-worth injuries.
He also has unrivalled expertise and understanding of the aviation insurance market, having worked in the sector for 15 years.
James has represented families, pilots and crew, as well as aviation insurers in aviation accidents on six continents and has a track record of achieving swift settlements at record levels.
In addition to his legal practice where he is a qualified lawyer in England & Wales, Ireland and New York, James sits part-time as HM Coroner in Sussex, hearing a wide range of Inquests, often of a complex nature and with juries. He is also an accredited mediator and arbitrator with the Royal Aeronautical Society and JAMS (US Judicial and Arbitration Mediation Services).
James Knight, Founder and CEO of Keystone Law, said:
"James' unparalleled experience and sector expertise will make him a great asset to our expanding aviation team, which offers multidisciplinary expertise on complex matters within the field. We are delighted that James has chosen to join us."
James Healy-Pratt added:
"Keystone's innovative model allows me the freedom to focus on providing my clients with bespoke support and advice whilst maintaining excellent levels of service. I look forward to working collaboratively with other highly experienced lawyers and growing my practice at the firm."