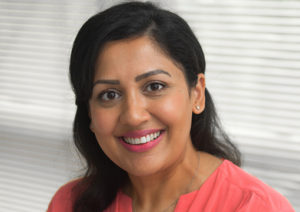 Keystone Law is pleased to announce that partner Sheena Ray has been appointed a part-time Judge of the First-Tier Tribunal in England and Wales, assigned to the Health, Education and Social Care Chamber.
Appointed by the Senior President of Tribunals, the Right Honourable Sir Keith Lindblom, Sheena is one of the youngest female and ethnic minority judicial appointees in the country. She will sit for up to thirty days per year and perform the role alongside her practice at Keystone Law.
Sheena is a commercial property specialist who advises a variety of high-profile national and regional clients, particularly in the retail sector. She has extensive experience of working with investor clients on the sales, acquisitions and ongoing asset management of all aspects of their portfolios, as well as advising on the commercial property aspects of corporate acquisitions.