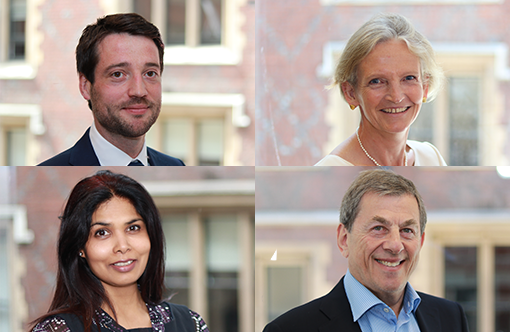 The fast moving Keystone Law announces the arrival of four senior lawyers, bolstering already impressive intellectual property, employment, banking & finance, and dispute resolution teams.
The new appointments include:
Will Sander – Intellectual Property
IP solicitor and trade mark attorney Will Sander, formerly Managing Associate at Bond Dickinson, has a client base ranging from SMEs to household names. Will's practice covers the protection, monitoring and exploitation of IP across an array of commercial, corporate and litigation matters including trade mark law, patent law, design law, copyright law, and the use and protection of confidential information.
Jane Harte-Lovelace – Dispute Resolution
Former K&L Gates partner Jane Harte-Lovelace advises companies, board members and high-net-worth individuals on risk and the avoidance and resolution of disputes both domestic and international. She has a particular focus on disputes involving property and trusts and maximising insurance recoveries for policyholders. She also advises companies in relation to workplace safety, with experience in dealing with the aftermath of serious and fatal accidents in the workplace.
Howard Waterman – Banking & Finance
Experienced finance lawyer Howard Waterman joins Keystone's banking and finance team from Sidley Austin where he was a partner. Howard has a diversified practice that includes banks and financial institutions throughout the world, borrowers and other users of banking products, fund managers and funds. He deals with structured finance and derivatives, banking transactions, the provision of finance to support overseas projects, export credit-supported financings and trade finance, as well as other complex transactions of this type.
Ultra-high-net-worth employment specialist Sofia Syed has joined Keystone's all-senior employment team from Mundays where she was Senior Associate. Sofia's main area of interest lies in advising high-net-worth clients and their private or family offices, guiding them on the recruitment, management and termination of staff such as butlers, close protection officers, private chefs, household and estate managers, nannies, chauffeurs and housekeepers. She also provides guidance on the general managing of staff relations.
James Knight, Managing Director at Keystone Law attributes the firm's growth to increasing client demand and a heightening popularity and awareness of the alternatives to traditional partnership models. He adds that Keystone "is always on the lookout for the best legal talent" and that the new arrivals are "a great addition to the firm."