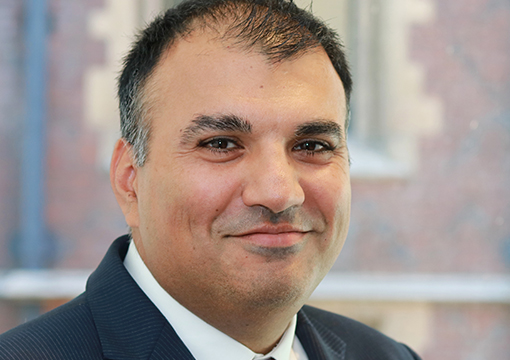 As part of its final hiring round for 2018, Keystone has welcomed commercial and financial litigation expert Manan Singh from Brown Rudnick LLP.
Manan is a barrister with 12 years' experience of working with a number of international law firms in the City. His practice focuses on high-value, complex commercial and financial litigation and international arbitration, as well as matters of company law, civil fraud, professional negligence, shareholder disputes and insolvency law.
With knowledge that spans a broad range of industry sectors and jurisdictions, Manan often deals with proceedings that are multi-jurisdictional in nature. He also advises high-net-worth individuals and companies on matters of asset structuring and trusts.
Manan regularly appears in the English courts and before tribunals constituted under the rules of the ICC in Paris, London and Dubai, the LCIA, the DIFC-LCIA, and SIAC. He has appeared before and opposite a number of distinguished QCs including from leading sets such as Brick Court, 7 KBW, Essex Court and 20 Essex Street.
In addition to his commercial disputes practice, Manan has a wealth of transactional experience in banking and capital markets which gives him a unique expertise in dealing with financial disputes and technical expert evidence relating to such disputes.
Key cases include acting for the claimant in a US$ 1.8 billion ICC Paris arbitration, spanning 22 countries in the Middle East and North Africa, and advising ultra HNW individuals in a Commercial Court litigation claim against Credit Suisse relating to the mis-selling of financial investments and structured products to the value of US$ 30 million. He also advised a senior employee of Barclays in the SFO investigation against the bank relating to its 2008 capital raising.
James Knight CEO and founder of Keystone said:
"Manan joins the firm with incredibly strong experience and knowledge of the commercial and financial litigation sectors. His market profile and excellent client and peer relationships will further strengthen what has become one of our most robust offerings."
Manan added:
"I am very excited to join a firm which is increasingly being recognised for its unrivalled partner-level litigation experience. Additionally, the breadth and depth of the firm's full service offering and modern approach greatly appeals to me. I look forward to working with Keystone and my new colleagues."