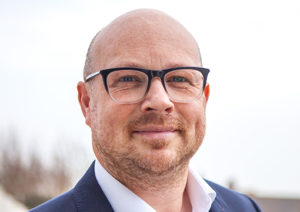 Keystone Law has appointed Construction and Engineering lawyer Jon Olson-Welsh as a partner to its 20-strong team of construction specialists. He joins the firm after 16 years at the US law firm Mayer Brown where he headed the London office's non-contentious Construction and Engineering team.
Jon brings over 20 years' experience advising on non-contentious construction and engineering matters, with a focus on procurement and tendering advice and the drafting of national and international construction and engineering contracts, using bespoke and standard forms such as FIDIC, IChemE, NEC and JCT.
His broad client base includes a variety of developers, lenders, contractors and consultants in the office, leisure, retail and residential scheme sectors.
Jon is also known for his international work, advising on construction and engineering contracts for infrastructure, mining and energy projects in various countries, including Afghanistan, Panama, Kuwait, Egypt, Kenya and New Mexico.
"Jon is great example of the high-calibre lawyers we continue to attract to the firm," said James Knight, Founder and CEO of Keystone Law. "His impressive international experience and wealth of knowledge will complement and enhance our offering to clients in this area. He is a great addition to our team."  
Jon commented: "Keystone Law has developed an impressive reputation in the legal sector, which appeals to both me and my practice. I've seen first-hand how well the innovative model works and I'm excited for the opportunity to focus exclusively on my clients and deliver a first-rate service. I look forward to working with other highly experienced lawyers in the Construction & Projects team and in the wider firm."
Jon's appointment comes after the firm announced a further 12 new partner recruits to its senior lawyer ranks in April this year, from some of the UK's top law firms.
Keystone Law's well-regarded Construction & Projects team acts for a range of clients on all types of construction and engineering contracts, development and funding, facilities management, health and safety, and procurement. The team also has in-depth experience in dispute resolution, particularly adjudication, arbitration and mediation.