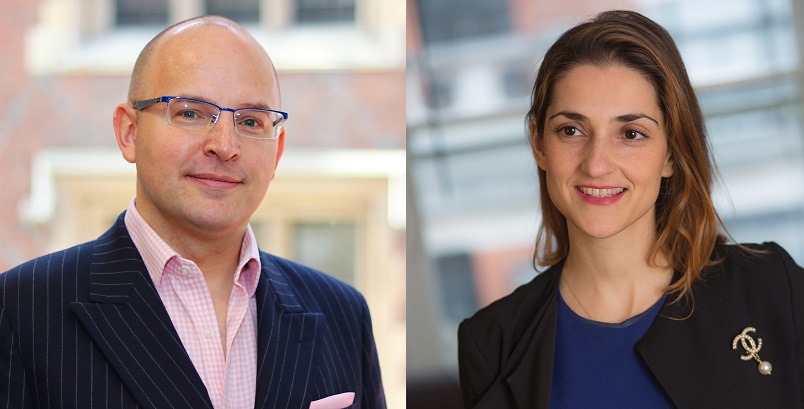 Keystone Law has announced the arrival of leading superyacht lawyer, Benjamin Maltby from Ince & Co and TLT's Head of Maritime, in London, Anastasia Papadopoulou. Both will join the firm's Marine & Shipping Team.
Barrister Benjamin is highly experienced in the areas of yachting and luxury asset law, specialising in finance, construction and purchase, in addition to operational matters such as taxation, insurance and employment. He also advises in relation to private aviation and art.
His impressive client base includes some of the most prominent and prolific superyacht owners, as well as finance providers, yards and key suppliers. He is also frequently recommended to clients by leading brokers, owners' representatives, project managers, captains and lawyers from other jurisdictions.
Benjamin is heavily involved with a range of industry bodies and associations. He is regularly asked to contribute to leading wealth management and superyacht publications, and is a well-known conference speaker.
Meanwhile Anastasia advises ship owners and financial institutions on term loan facilities for the acquisition of newbuilding or second-hand commercial ships, on debt finance restructurings, on revolving credit facilities and lease finance transactions. Highly experienced in dealing with a wider range of commercial shipping matters, she is regularly instructed to provide guidance to owners on ship sale and purchase and ship registration, on bareboat charterparties and flagging, on shipbuilding contracts, on settlement agreements, on pool agreements and on shipmanagement agreements. She also assists operators with their commercial agreements, freight forwarding agreements and logistics contracts.
Anastasia advises high-net-worth individuals and finance institutions on the construction, sale and purchase and financing of superyachts.
Keystone Law's founder and Managing Partner said:
"We are delighted to welcome Benjamin and Anastasia to the firm. Their arrival will significantly bolster our market-leading marine and shipping offering. Benjamin's reputation precedes him as an industry leader while Anastasia's stellar experience in ship finance will be of great interest to our client base looking for high-quality, specialist advice."
Benjamin added:
"As the most dynamic and innovative law firm, Keystone was the obvious choice for me. I look forward to bringing clarity, certainty and value to this rapidly growing sector."
Anastasia continued:
"I am thrilled to join Keystone Law's shipping team and look forward to working together, with my renowned shipping colleagues, on growing our commercial shipping practice."