Agile working pioneer Keystone Law has moved its London HQ to 48 Chancery Lane.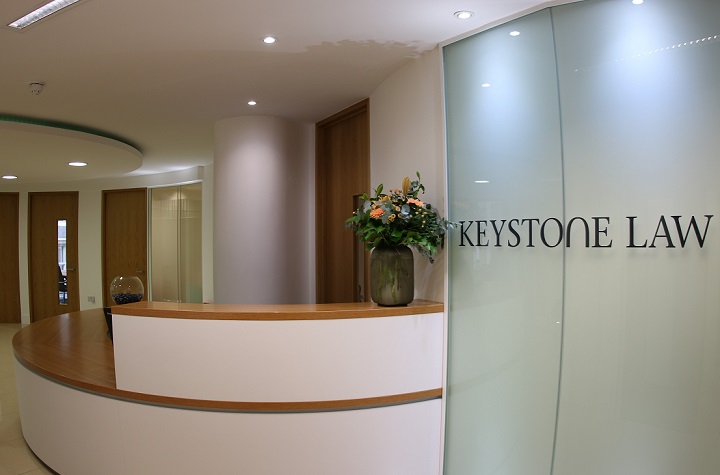 The improved client facilities include five ultramodern meeting rooms which can hold a total of up to forty people. Meanwhile, the open plan office space aims to facilitate collaboration and modern working practices, in an environment that better provides for its long-term growth strategy.
The new location places Keystone at the epicentre of London's legal heartland, just yards from both the Law Society and the courts and will bolster the firm's links with the legal community and beyond as it further cements its position as a mid-tier legal services provider.
James Knight, Keystone Law's Managing Director and founder said:
"In the wake of a busy two years, it quickly became apparent that our previous headquarters no longer met the needs of a fast-growing, innovative practice. As our lawyer headcount continues to grow, so too does our need to increase our levels of tailored central office support. The design of 48 Chancery Lane also perfectly mirrors Keystone's ethos of being collegiate, open to change and above all, pioneering."
The office move comes in the wake of Keystone's ongoing recruitment push which has seen the firm grow to a total of more than two hundred senior solicitors. Further initiatives, focusing particularly on team moves, are planned in the coming months.
James continued:
"Our new home not only puts us in an ideal location to deliver more for our lawyers and clients, it will enable us to build even stronger links with the industry. We're very excited to start this next chapter of the Keystone story."