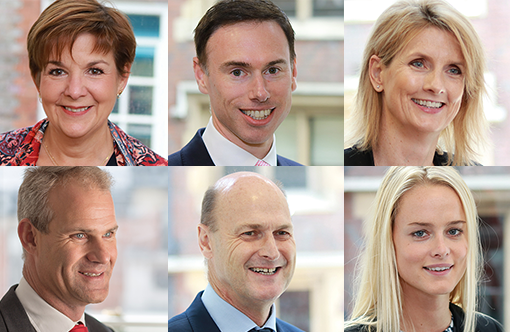 The firm has seen unprecedented growth over the past several years and shows no signs of slowing down as it announces the arrivals of another five senior lawyers and one associate across its Banking & Finance, Dispute Resolution, Higher Education, Corporate, Employment and Commercial teams.
Emily Benson – Consultant Solicitor, Banking & Finance
Emily joins Keystone from TLT LLP where she was Partner and Head of Financial Services Regulatory. Emily has a wealth of experience in remediation, regulatory change implementation, consumer credit and retail conduct, and financial crime issues. Having worked for the financial services sector's then regulator, the Financial Services Authority (FSA), now known as the Financial Conduct Authority (FCA), and also in-house with a high-profile bank and insurer, in addition to private practice, she has unrivalled experience in leading, structuring and implementing complex investigations and remediation programmes.
Jonathan Watmough – Consultant Solicitor, Dispute Resolution
Leeds-based professional negligence specialist Jonathan joins Keystone from Bond Dickinson, hot on the heels of Will Sander's arrival from the firm just six weeks prior. Over the last 14 years, Jonathan has acted for many of the UK's leading professional indemnity insurers, and a wide variety of their policyholders, on claims for professional negligence. This has afforded him an in-depth knowledge of the legal and commercial issues that arise in such claims, as well as the pitfalls that surround them. Jonathan will now apply this knowledge to advise claimants and uninsured defendants on claims for professional negligence and associated coverage issues.
Philippa Cobb – Consultant Solicitor, Higher Education
Higher Education specialist Philippa has joined Keystone Law from the University of Exeter. Her career has seen her acting in-house at the top-10 Russell Group member. She specialises in estates management, student residential accommodation, landlord and tenant, projects, and commercial services, but she also advises on higher education matters, including student issues, as well as regulation, compliance and risk management. Having worked within Professional Services for nearly a decade, advising senior management, she has gained a broad appreciation and in-depth understanding of the business, drivers and challenges facing higher education institutions.
Douglas Rofé – Consultant Solicitor, Corporate
Doug joins the corporate team having been a partner at Reed Smith for 17 years. Doug's practice covers both corporate and banking advice, including for clients in the financial services, life sciences and healthcare, and real estate sectors. Doug's expertise spans the full remit of corporate and commercial transactions, including mergers and acquisitions, corporate reorganisations and joint ventures, lending and other financing arrangements, as well as general corporate and securities law issues and commercial agreements. Within his corporate practice, Doug has significant experience in advising Continental European, US and other overseas clients on cross-border transactions, adding further international expertise to Keystone's already extensive team of corporate experts.
Nigel Forsyth – Consultant Solicitor, Employment
Nigel joins Keystone from Wallace LLP where he was a partner in the Employment team. Nigel advises both employers and employees on all areas of employment law including contract and benefits negotiation, termination of employment, discrimination, whistleblowing, TUPE, disciplinary and grievance issues, team moves, and post-termination restraints, share and partnership disputes, LLPs and private equity/venture capital issues. His practice covers a range of different sectors including financial and professional services, retail, fashion, education, recruitment, sport, property, publishing, health and hospitality. Among his clients are household names and high-profile senior executives who frequently attract coverage in the financial press.
Jessica Morris – Associate, Corporate & Commercial
Jessica joins Keystone having been an in-house lawyer at TfL (Transport for London). She works alongside the Northern Ireland team on a wide range of matters and, in particular, corporate and commercial transactions. Jessica has an in-depth understanding of the complex requirements faced by transport providers in the arena of commercial contracts.