Keystone Law has announced the arrival of six new senior lawyers, bolstering the firm's experience and expertise across a range of practices.
Prashanth Satyadeva, Edward Judge, Andrea James, Mary Geraghty, Sarah Holmes, and Paul Page-Tickell are the latest lawyers to join Keystone, moving from senior roles at top law firms and companies.
James Knight, Founder and CEO of Keystone Law, said:
"The benefits of the Keystone model have been further enhanced by the shift away from conventional working practices experienced over the last few years, and the wealth of talent that continues to join the firm demonstrates that senior lawyers want true flexibility and autonomy – the sort that can only be found at Keystone.
"I am delighted to welcome Prashanth, Edward, Andrea, Mary, Sarah, and Paul to the firm. Their expertise will be a fantastic bonus to their respective teams and will enhance our full-service offering to clients."
The new appointments are:
Prashanth Satyadeva – Banking and Finance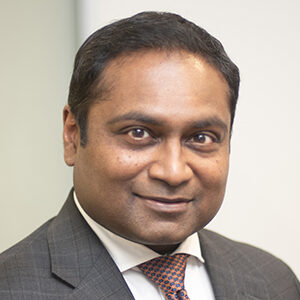 Joined from Bryan Cave Leighton Paisner
Prashanth advises on asset-backed finance techniques in the private or alternative credit, public bond, loan or commercial paper markets across banks (FIG), real estate, consumer finance, infrastructure and renewables and insurance sectors.
Prashanth also advises new entrants in the non-bank loan origination sector in Europe, ranging from debt funds with large cornerstone investors to start-up consumer finance companies or lending platforms looking to target funding gaps in the market (platform establishment, fund raising and working capital finance, loan-on-loan warehouse facilities, portfolio purchases and structured credit plays to win auction bids).
Before joining Keystone, Prashanth was a partner and Co-Global Head of Structured Finance at Bryan Cave Leighton Paisner.
Edward Judge – Restructuring and Insolvency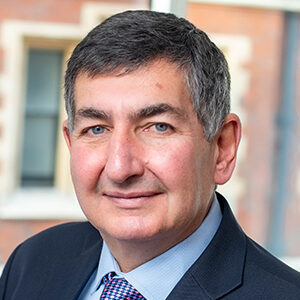 Joined from Irwin Mitchell
Edward is a highly experienced restructuring and insolvency lawyer advising clients on both contentious and non-contentious matters.
He is seasoned in the representation of diverse clients, insolvency practitioners, creditors, directors and distressed companies, as well as bankrupts and their families, with standout expertise handling large-scale, complex disputes.
Prior to joining Keystone, Edward was a partner at Irwin Mitchell.
Andrea James – Professional Discipline and Healthcare Regulatory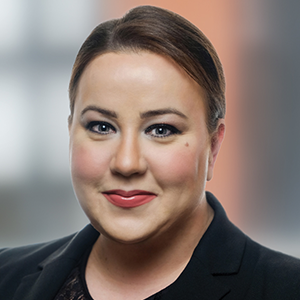 Joined from Brabners
Andrea is a noted expert in professional discipline and healthcare regulatory law with over 18 years of experience acting for clients including medical and dental defence organisations, insurers, the NHS Litigation Authority (now NHS Resolution), the UK's largest independent pharmacy chain and many individual professionals.
The main focus of her work is defending professionals at fitness to practise proceedings before their regulatory bodies as well as student professionals in university fitness to practise investigations.
Andrea also represents healthcare professionals and providers who work in both the NHS and private sectors in connection with a wide range of non-disciplinary matters.
Before joining Keystone, Andrea was a partner at Brabners.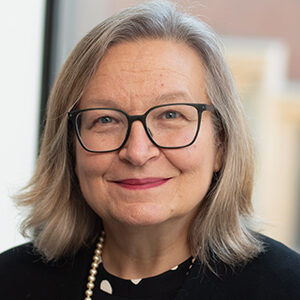 Joined from EY
Sarah is an expert in international corporate restructuring, corporate governance, corporate simplification and single entity projects advising multinational clients within a wide range of industries. Her technical specialism is in European and UK company law.
She has over 25 years' experience of leading legal workstreams and working as part of multidisciplinary and integrated teams supporting her clients through each phase of their projects from inception to post-implementation.
Sarah was previously an executive director at EY.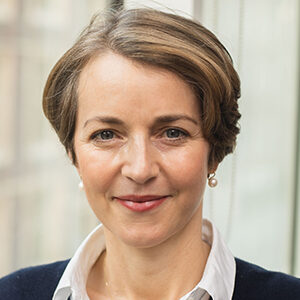 Joined from Starbucks Coffee Company
Mary is an experienced lawyer who has held in-house roles with some of the most famous brands in the world including Starbucks, Arcadia, Harrods and its associated companies (including Kurt Geiger, Fulham Football Club, Harrods Aviation, Turnbull & Asser and Punch Magazine).
Her experience of working with these brands makes her the first choice for many retail businesses who require legal assistance but are not ready to appoint someone in-house or simply need an experienced pair of hands to advise and support existing teams.
Before joining Keystone, Mary was director corporate counsel EMEA at Starbucks Coffee Company.
Paul Page-Tickell – Commercial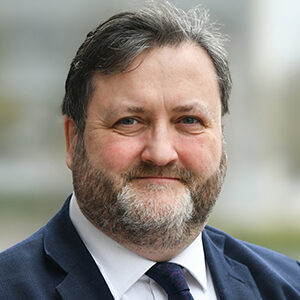 Joined from ViHPS Limited
An experienced commercial lawyer, Paul has 30 years' experience advising on national and international IT and communications projects. He routinely assists clients with complex contract drafting and deal closure on both sales and supply chain projects, as well as providing broad-ranging regulatory and compliance advice.
He has also provided in-house counsel support to a range of entities, including a global IT service provider, a global US silicon wafer/laser/optics corporation and a global transport research consultancy.
Paul joins the firm from ViHPS Limited where he was a director, and he was previously a partner at Field Seymour Parkes LLP and Coffin Mews LLP.