Keystone Law has today announced the arrival of 12 new partners to the firm across multiple practice areas.
James Knight, CEO and Founder of Keystone Law, said:
"As the needs of clients become more complex, the demand for multi-disciplinary advice is stronger than ever. The flexible and collaborative nature of the Keystone model enables experienced lawyers to work closely with colleagues within the firm to complement the clients' unique requirements. The impressive breadth of experience and notable calibre of our new joiners will further strengthen our full-service offering and enhance our ability to provide clients with the best possible service. I am delighted to welcome them to the firm."
The new appointments are:
Dr Alexandra von Westernhagen — EU & Competition
Joining from DAC Beachcroft LLP
Alexandra is an internationally recognised EU & Competition legal expert with more than 20 years' experience gained in international private practice, international organisations and academia.
Alexandra is one of the very few legal advisers specialised in the legal aspects of trade under the UK-EU Trade and Cooperation Agreement and has extensive experience on the Digital Services and Markets Acts, and how these laws impact digital service providers, as well as the UK subsidy regime. She also regularly advises on the compliance of commercial agreements with UK and EU competition rules and has special expertise in dominance issues.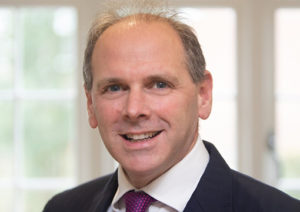 Joining from Charles Russell Speechlys
Will is a corporate lawyer with expertise in M&A acquisitions and disposals, venture capital investments, joint ventures, corporate reorganisations, LLPs, and corporate real estate transactions.
Will focuses on supporting UK entrepreneurs, business owners, growth companies and scale-ups on the journey from early stage through to exit. He also specialises in corporate real estate acquisitions and disposals and holding structures for commercial and super-prime residential assets, investments and development projects.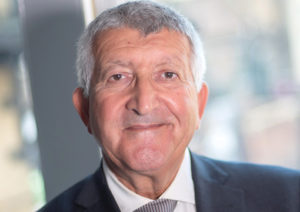 Joining from Greenwoods GRM
Joseph is a senior practitioner with over 40 years' experience in the field of civil/commercial litigation and arbitration. He advises on a wide range of disputes, many which have appeared before the higher appellate courts (Court of Appeal, House of Lords/Supreme Court and Privy Council).
Joseph's cases often have a strong cross-border element and he has considerable experience in advising in relation to matters concerning state immunity, enforcement of foreign judgments and arbitration awards, and enforcement of English judgments in other jurisdictions. He is also highly experienced in handling disputes with a Middle East connection after representing the State of Iraq, various ministries and state-owned entities for many years.
Before joining Keystone Law and Greenwoods GRM, Joseph previously worked at Locke Lord.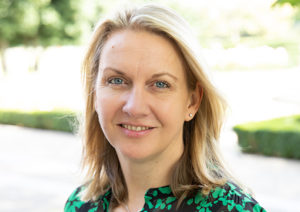 Joining from Slater & Gordon
Sarah is an experienced family solicitor who specialises in settling financial disputes between divorcing and unmarried couples.
Her client base includes mid to high-net-worth individuals, business personnel, government employees (those with a public sector pension), sportsmen and women, as well as those from the entertainment industry.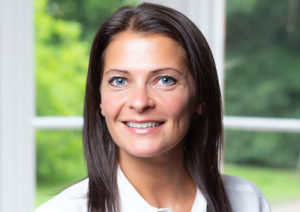 Joining from Gateley LLP
Sarah is a senior employment law expert who assists businesses and senior executives on a variety of employment issues. Her expertise includes advising on complex and sensitive disciplinary and grievance issues, large-scale restructures, redundancy programmes and TUPE. She is also very experienced in advising on senior executive severances, both acting for businesses and executives.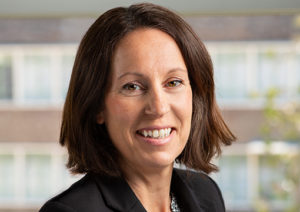 Joining from DMH Stallard
Camilla is an experienced lawyer who specialises in all aspects of estate planning with a particular focus on Inheritance Tax. As an expert in will drafting and the use of trusts along with trust administration, she provides practical tax-efficient solutions and deals with everything from everyday family needs to the very complex.
Camilla's expertise also extends to assisting elderly and vulnerable clients with lasting powers of attorney, deputyship applications and other Court of Protection matters.
Joining from Stone King
Tim is an employment lawyer with more than 30 years' experience and provides expert advice to corporates, institutions and individuals. He is particularly experienced in the education (particularly Higher), charities, financial services, technology and life science sectors.
Tim's advisory work includes everything from trade union recognition to reorganisations and TUPE-related issues. Further to this, he is also an expert in resolving employment disputes relating to restrictive covenants, confidential information and industrial action.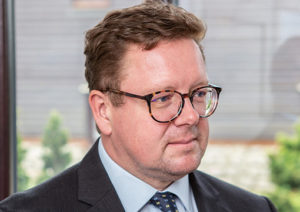 Joining from Marriott Harrison
Nick is a commercial property solicitor and experienced adviser to housebuilders, developers and landowners on the acquisition and disposal of strategic development land. Nick has substantial experience of conditional contracts, put and call options, promotion agreements and golden brick development agreements in the context of real estate development projects.
Nick also acts for borrowers and banks on property development projects, as well as providing advice to landlords and tenants engaged with or experiencing issues with development projects.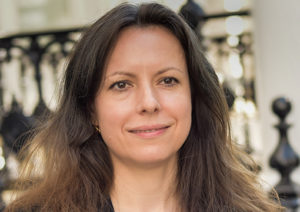 Joining from Imperial College London
Milena is a commercial and corporate lawyer with 15 years' experience representing businesses of all sizes and high-net-worth individuals on a wide range of commercial and corporate transactions ranging from collaboration, sponsorship and IP licence agreements to joint ventures and share and asset purchase agreements.
Milena has particular expertise in the higher education sector, having led the legal team at one of the world's top ten universities, and is uniquely placed to advise on the variety of transactions universities engage in.
Before joining Keystone Law and Imperial College London, Milena previously worked at Gibson, Dunn & Crutcher LLP.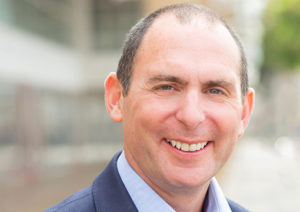 Joining from Stanton + Co
Rob is an experienced employment lawyer and a former Global Head of HR at two FTSE 250 companies. He provides clients with advice on all aspects of employment law and HR, utilising his unique combination of legal knowledge and HR Director experience, resulting in highly practical, commercial and strategic solutions. He also frequently acts as an in-house HR Director or works alongside senior management teams on sensitive and complex people matters.
Before joining Keystone Law, Rob ran his own firm, Stanton + Co, and had previously worked at Investec Asset Management and Gartmore Group.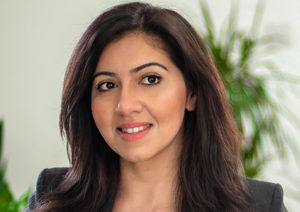 Joining from Deloitte LLP
Rabya is a leading specialist in the financial services, commodities (particularly energy and metals) and technology industries advising on all areas of regulation.
She is well respected for her expertise in market abuse and insider dealing, market manipulation scandals, trading practices and complex financial products such as derivatives.
Rabya also has significant experience in mergers and acquisitions, new product and platform launches, jurisdictional expansion, cross-border issues, fintech and blockchain-based products and other complex areas.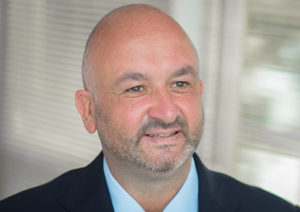 Joining from Blick Rothenberg
Lee is a tax specialist who has been advising on global mobility and international employment tax matters for more than 20 years. He provides support to employers and their globally mobile employees. He also provides personal tax advice to globally mobile executives, including non-resident directors.