Keystone Law has today announced the appointment of 13 new partner-level lawyers to the firm.
The lawyers joining from top UK law firms across multiple practice areas will further strengthen the firm's offering of legal services and demonstrates the growing interest in the Keystone model.
James Knight, CEO and Founder of Keystone Law, said:
"I am delighted to welcome these superb new recruits to Keystone Law. Their impressive range of experience and calibre will further enhance our full-service capabilities and prove to be an asset to both our clients and the firm. Having experienced many positive aspects of remote working, many lawyers are now looking to benefit from true flexibility, the sort that can only be found at Keystone. As such, we expect to be welcoming more joiners of a similar calibre in the near future."
The new appointments are: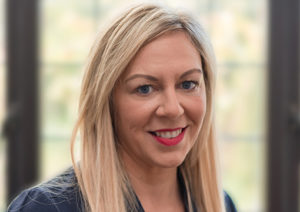 Louise Bennett – Dispute Resolution
Joining from Howard Kennedy
Louise, the former Head of Commercial Litigation and Civil Fraud at Howard Kennedy, specialises in domestic and international civil fraud, cryptocurrency, and asset recovery. The cases she advises on often involve tracing and recovering the proceeds of fraud on behalf of claimants. She has particular experience acting on cases where there are criminal, restraint, or regulatory proceedings running in parallel.
Louise is also an expert in company shareholder disputes, corporate and financial litigation, fraudulent litigation, misrepresentation, bribery and corruption. She supports clients caught up in collective investment schemes, Ponzi and advance fee fraud schemes, employee frauds, insolvency litigation, breach of trust, and directors' duties.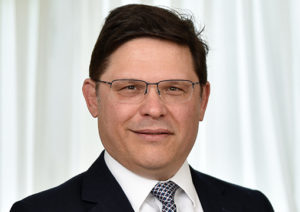 Winston Penhall – Investment Funds
Joining from Reed Smith
Winston is a widely respected investment funds and asset management practitioner. He has considerable expertise in alternative investment funds and advises investment managers, investors and service providers on investment management law and regulation.
Institutional investors and pension funds also turn to Winston for advice in connection with their fund allocations, co-investments, fund-of-one structures and bespoke arrangements. He advises both institutional investors and investment managers on non-structured discretionary investment management and structured managed account investments across asset classes.
Winston's broad client base includes UK investment managers, US investment advisors, UK pension schemes, US State Plans and investment banks.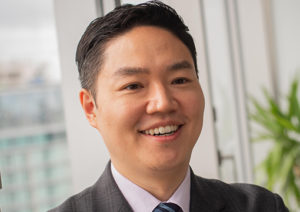 Joining from Addleshaw Goddard
Sungjin is a leading employment lawyer for multinational Korean companies in the UK, with a particular sector focus on Technology and Financial Services. He advises employers on redundancies, disciplinaries and grievances as well as dismissals.
Sungjin also has a broad advisory practice in other sectors including Media, Energy & Natural Resources and Shipping. This includes assisting with employment contracts, consultancy agreements and staff handbooks. He also advises on restrictive covenants, discrimination and whistleblowing issues.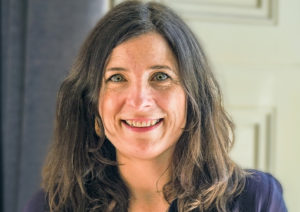 Joining from Locke Lord
Siobhan is a commercial lawyer specialising in working with businesses that provide, receive or play a role in delivering niche payment solutions. She advises clients on strategy, new product structure, business expansion, formulating procedures, regulatory conundrums and contracts (B2B and B2C).
Siobhan's practice has a particular focus on the e-money and payment services sector, assisting fintech companies, retailers, mobile phone operators, financial institutions, e-money issuers, payment service providers, programme managers and resellers. She also liaises with regulators and government bodies on matters impacting the payment service sector.
Louise Elmes – Construction & Projects
Joining from Trowers & Hamlins
Louise is an expert in contentious construction, energy and maritime law, and professional negligence. She advises clients on construction, engineering, energy, and shipbuilding projects and related professional negligence, both domestically and internationally.
Louise also has experience advising on a range of disputes, from litigation to international and domestic arbitration, adjudication, mediation, and other alternative dispute resolution procedures. She has acted on disputes involving bridges and buildings, energy stations and waste plants, roads and railways, and ships and ferries.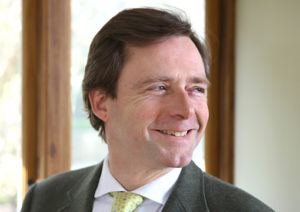 Joining from Stewarts Law
James is an international aviation lawyer, with 30 years' experience of resolving high-profile aviation accidents worldwide, especially airline, helicopter and business jet accidents as well as catastrophic / burns-related and high-net-worth injuries.
James also has unrivalled expertise and understanding of the aviation insurance market, having worked in the sector for 15 years.
In addition to his legal practice where he is a qualified lawyer in England & Wales, Ireland and New York, James sits part-time as HM Coroner in Sussex, hearing a wide range of Inquests, often of a complex nature and with juries. He is also an accredited mediator and arbitrator with the Royal Aeronautical Society and JAMS (US Judicial and Arbitration Mediation Services).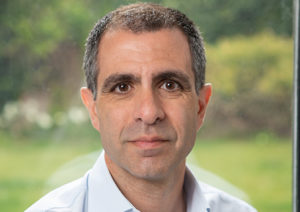 Alper Deniz – Banking & Finance
Joining from Greenwoods GRM
Alper is highly experienced in transactions relating to international financing transactions, debt capital markets and debt restructurings, and often represents arrangers, issuers and trustees on debt capital market and structured finance transactions.
Alper also advises companies, investment funds and financial institutions on a variety of corporate and commercial work. He assists UK and international clients with corporate finance, acquisitions, disposals and joint ventures.
In addition, Alper's practice focuses on asset management, including the structuring of investment, real estate, hedge and private equity funds. He advises fund managers on compliance, financial services regulation and custody matters.
Joining from Greenwoods GRM
David specialises in corporate and finance law, with a particular focus on the renewable energy, infrastructure and healthcare sectors. He acts for clients on domestic and cross-border transactions, including mergers and acquisitions, greenfield projects, joint ventures and partnership arrangements, corporate restructures, finance, and equity and debt raisings.
David also advises clients on the full range of commercial law aspects of their businesses, including commercial contracting, tendering, and the establishment and structuring of new businesses.
David has extensive experience of advising directors, shareholders, joint venture partners, and other key stakeholders on corporate and commercial issues, ensuring risk and governance matters are managed appropriately.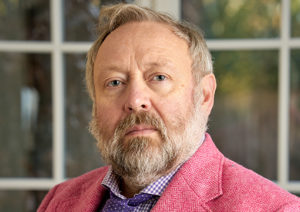 Joining from Edwin Coe
Andrew is an experienced international tax practitioner who advises on all aspects of international and UK domestic corporate tax law, particularly for clients in Russian/CIS markets.
Andrew advises ultra-high-net-worth individuals on trust and foundation structures, and the businesses underlying such structures. He also assists with the creation of offshore trusts and provides UK personal tax planning advice to private individuals and families based outside the UK.
Andrew's corporate tax work involves advising on the restructuring of international groups of companies including prior to an IPO, debt capital issue, private equity investment or trade sale. In addition, he considers tax issues in relation to intellectual property.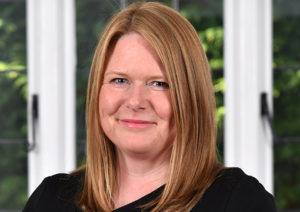 Joining from SA Law
Keely is an employment lawyer with over 20 years' experience, advising both employers and employees on a broad spectrum of employment-related matters, with particular expertise in dealing with contentious exits and associated settlement agreements, discrimination, redundancies and restructuring.
Keely's practice also involves advising on disciplinary and grievance issues, restrictive covenants, employee confidentiality issues and termination of employment. In addition, she deals with employment litigation, resolving through mediation and settlement agreements where possible, but proceeding to the Employment Tribunals when necessary.
Before joining Keystone Law and SA Law, Keely previously worked at Dechert.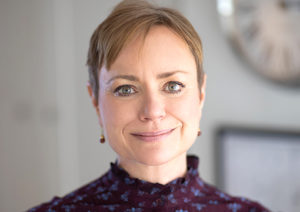 Tracey Poole – Probate & Estate Planning

Joining from Portrait Solicitors
Tracey has considerable expertise in estate and succession planning for both UK and non-UK resident individuals as well as dealing with overseas advisers to assist with estate planning in different jurisdictions.
Tracey advises UK resident and non-UK resident individuals and trustees on onshore and offshore trust structures, trust matters, wills, lasting powers of attorney, Court of Protection matters and trusts for vulnerable and disabled persons.
Tracey's practice has a particular focus on advising on charitable matters, including advising trustees of faith schools, the setting up of charitable vehicles and the winding up of charitable trusts or companies.
Before joining Keystone Law and Portrait Solicitors, Tracey previously worked at Taylor Wessing.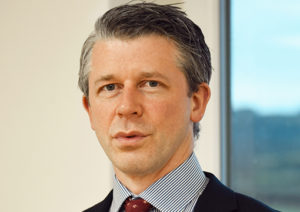 Peter Clegg – Commercial Property

Joining from Square One Law
Peter is a commercial property specialist with over 17 years' experience advising investors and developers on high-value commercial property investments and complex developments throughout the country. Investors from a range of sectors including industrial, office, leisure and hotel sectors turn to Peter for advice on acquisitions, disposals and the management of their real estate assets.
Peter also advises borrowers on complex, high-value commercial property refinances, and advises owners and occupiers on landlord and tenant work.
Before joining Keystone Law and Square One Law, Peter previously worked at Muckle and Ward Hadaway.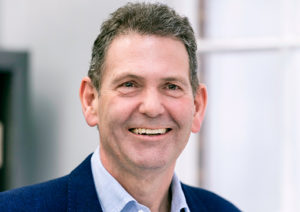 Adam Perry – Commercial Property
Joining from Adam Perry & Co
Adam is a property law specialist with extensive experience advising on a wide spectrum of property-related matters including development, investment, finance, and landlord and tenant matters.
Many of his clients are established owners, users and/or developers of commercial property to whom he provides a broad range of advice. He also has considerable experience in managing significant projects centred around acquisitions, disposals, lettings, property management and funding.
Before joining Keystone Law, Adam ran his own firm, Adam Perry & Co, and had previously worked at PwC Legal, Halliwells and Lewis Silkin.